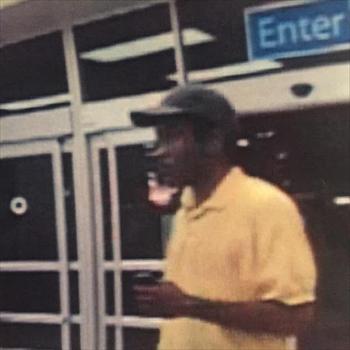 Paris, Tenn.—A Taco Bell run was the undoing for the Hibbett's flare gun robbery suspect last night when the victim of the robbery saw him in the parking lot of the Paris Taco Bell.
Anthony Cooper, age 35, 301 N. Brewer St., was arrested last night by Paris Police after the victim called to say he spotted the suspect. He was charged with aggravated robbery and the attempted first-degree murder of the clerk working the register at Hibbett's during the robbery attempt.
Cooper is being held in the Henry County Jail on $250,000 bond.
According to Paris Police Captain Ricky Watson, Cooper was wearing similar boots and hat to the one he wore during the robbery and he also had several flare gun rounds on him.
"We would also like to thank the public for the calls we did receive, as well as the victim in the case for him being so alert and noticing the suspect, giving us an opportunity to locate and arrest him," Watson said.
Cooper stole a flare gun at Walmart last Thursday night and then walked across the parking lot to Hibbett's. In the attempt to rob the store, Cooper then shot the flare gun at the clerk and hit the register in the process, setting it on fire.