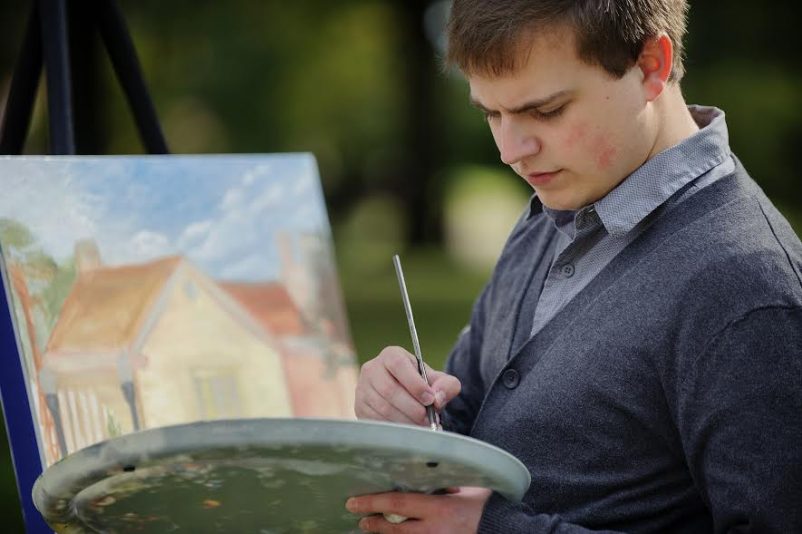 Martin, Tenn. – Clay Palmer of Dresden is a versatile artist whose portfolio ranges from canvas paintings to large murals and one of his drawings has been chosen for display in Art of the South, a top regional art show from June 2-30 in Memphis and Nashville.
Palmer graduated May 6 with a Bachelor of Fine Arts degree from UT Martin. Palmer's drawing is among 20 works selected for exhibit on June 2 at L. Ross Gallery located at Suite 104, 5040 Sanderlin Avenue in Memphis. The opening reception will be held from 6-8pm at the gallery, and the drawing will remain on display until June 30. Another 20 selected works will be exhibited at the Ground Floor Gallery in Nashville.
Palmer's creative journey to a major regional art show began close to home. UTM was a natural college choice for Dresden High School's 2013 valedictorian who was both familiar with the campus and personally knew several faculty members. He was accepted into the University Scholars Program, which provides participants both scholarship and additional academic opportunities.