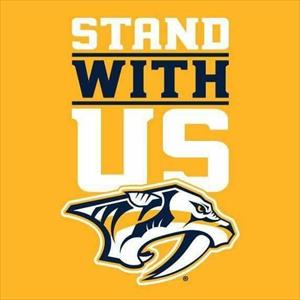 Paris, TN – The city of Paris will show its solidarity with the Nashville Predators Thursday night by turning the Eiffel Tower blue and gold and is asking all fans to show up for a photo in their Preds gear for a photo with the Eiffel Tower that will be sent to the Predators organization.
City officials are asking the public to show up with their Preds gear and rally towels at 8:15 Thursday night at the Eiffel Tower in Paris.
"We're going to send this photo directly to the Predators organization so we need as many people as possible to show up for the picture so they'll know just how much support is coming from this community," according to city officials.
If you don't have Predators gear, you can wear any blue or gold attire for the photo.
The Predators are currently competing in the Stanley Cup Final against the Pittsburgh Penguins. Game 2 is Wednesday night in Pittsburgh, with Games 3 and 4 in Nashville.