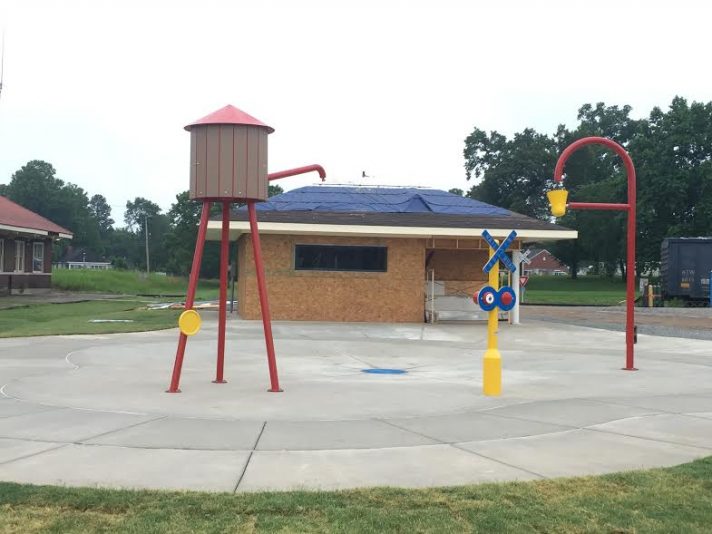 By Shannon McFarlin WENK/WTPR News Director
McKenzie, Tenn.—The splash pad in downtown McKenzie is almost a reality.
The splash pad is set to open in late June or early July as work continues on its construction near the old downtown railroad depot. The water features were added last week to the concrete pad. When finished, water will spray intermittently for children—and adults—to play in and get relief from the summer heat.
McKenzie Mayor Hill Holland said with a state grant which required a 50 percent match, the city of McKenzie is expected to pay from $50,000-$60,000 for the project.
The splash pad is part of an ongoing downtown revitalization project in McKenzie, which include a permanent home for the Farmer's Market, a skateboard park, disc golf and theater.
Other cities in our area have constructed downtown splash pads, including Martin, Ripley, Selmer, Savannah and Fayetteville.
Photo by Joel Washburn.