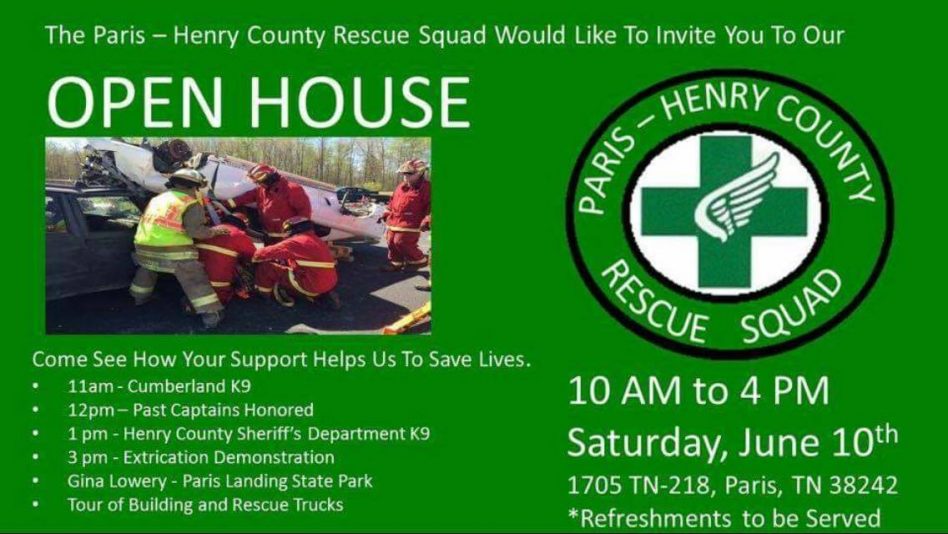 Paris, Tenn.—The Paris-Henry County Rescue Squad will hold an open house Saturday from 10 a.m. to 4 p.m. at its headquarters at 1705 Hwy. 218.
Several activities will take place during the open house: at 11 a.m., the Cumberland K9 unit will hold a demonstration, followed by a recognition of past squad captains at noon. The Henry County K9 demonstration will be held at 1 p.m., followed at 3 p.m. by an extrication demonstration, a presentation of Birds of Prey by Gina Lowry of Paris Landing State Park and a tour of the facilities.
Refreshments will be served.