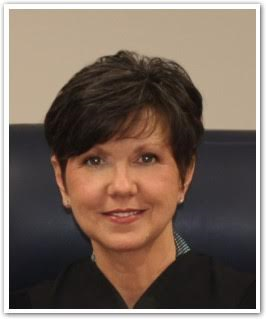 Paris, Tenn.—Henry County Juvenile Court Judge Vicki Snyder has been appointed to the Joint Ad Hoc Tennessee Blue Ribbon Task Force on Juvenile Justice. The task force will be co-chaired by Speaker of the House Beth Harwell (R-Nashville) and Senate Majority Leader Mark Norris (R-Collierville).
Lt. Governor Randy McNally (R-Oak Ridge) said, "I am pleased to appoint this outstanding group of people to work on such a crucial issue. I am confident this esteemed task force will make great strides on the issue of juvenile justice reform which will improve rehabilitation of offenders, achieve justice for victims and benefit our society as a whole."
The task force members are charged with developing evidence-based policy recommendations that will lead to potential legislative action to protect public safety, hold offenders accountable and contain costs.
Other members of the task force include Governor Bill Haslam, Senator Brian Kelsey, Shelby County Juvenile Court Judge Dan Michael, Deborah Tate, Director of the Administrative Office of the Courts, Tennessee Department of Education Commissioner Candice McQueen and other representatives of county courts and state agencies.