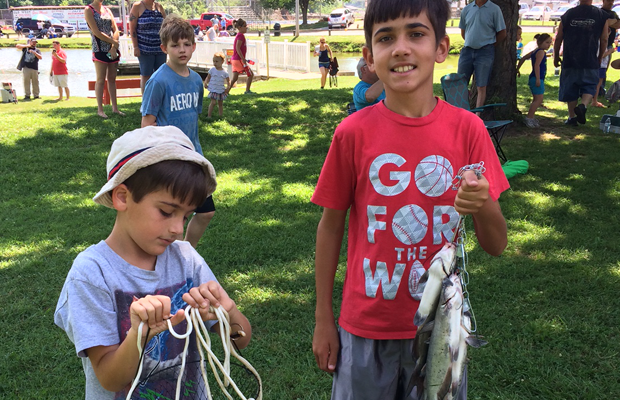 McKenzie, Tenn.—Some 140-plus kids made some memories Saturday morning at the 17th Annual Steve McCadams' "Casting For A Cure" Kids Fishing Rodeo held at McKenzie City Park Lake.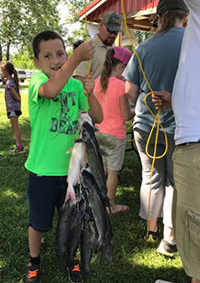 Taking top honors and earning special engraved plaques and bicycles for catching the biggest or most fish in their age brackets were: (age 5 and under) Anne Ferguson- Most Fish; Landon Harrison-Big Fish. (6-8 years) Brody Davis-Most Fish, Analeese Arnold-Big Fish; (9-12 years) Jaxon Mims-Most Fish; Crystl Eis-Big Fish: (13-15 years) Brandon Moore-Most Fish, Kaylan Boreneman-Big Fish.
Youngsters from several surrounding counties participated. McCadams awarded a special prize to the young boy or girl traveling the longest distance to fish in the rodeo each year and a young lady from Danville, IL won a rod/reel combo for her long journey.
McCadams said great weather mixed with high levels of enthusiasm equaled big smiles as several of the small anglers sported hefty stringers of fish. Prizes included a Nashville Predators' jersey and pucks signed by the team. Everyone at the event received a yellow Predators' towel also. McCadams noted that the jersey and pucks would likely bring a four-figure price at most any auction or event nowadays.
The lake was stocked with catfish earlier in the week by the TWRA. Proceeds go to the Carroll County Relay for the American Cancer Society.
Photo by Steve McCadams.