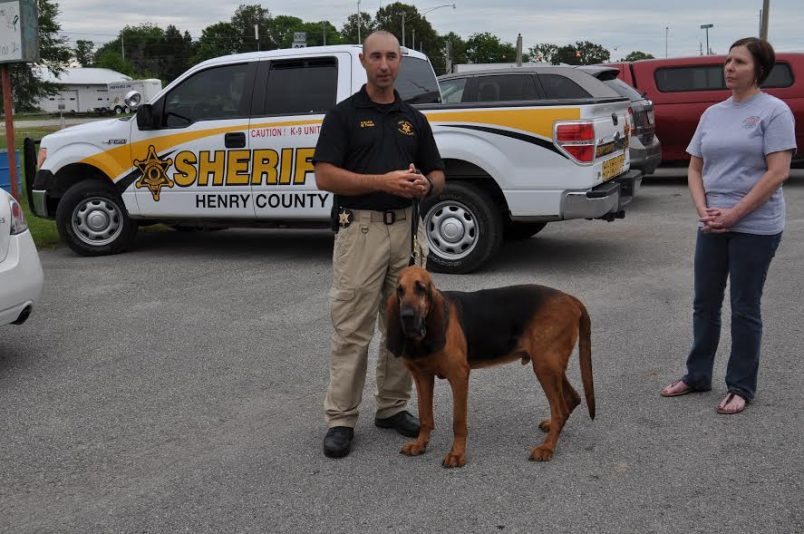 Gleason, Tenn.—Henry County Sheriff's Deputy Wayne Fuqua and his K9 bloodhounds Cisco and Adora were in the spotlight at the Gleason Rotary Club's recent meeting.
Everyone was especially interested to see Cisco, who has become well-known for his numerous rescues. Cisco is 8 ½ years old and is in demand with law enforcement in neighboring counties.
Fuqua recently acquired Adora, who is eight months old and still in training. She is working her way up as a replacement for Cisco when he retires.
Fuqua demonstrated techniques he and his bloodhounds use in tracking and training. He was the guest of Rev. Bobby Rushing and Henry County Sheriff's Investigator Gary Vandiver, who is from Gleason.
Photo: Wayne Fuqua and Cisco provide demonstration, while Rotary Member Tammy Vandiver looks on. (Jason Martin photo).