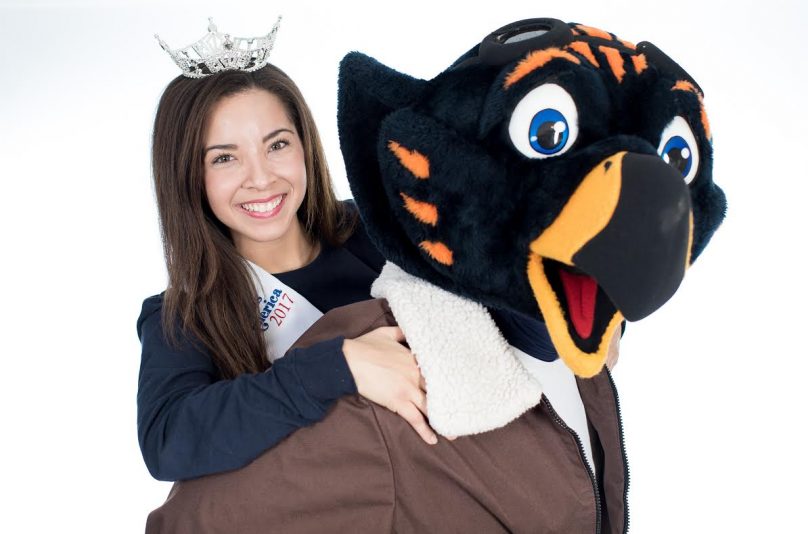 Martin, Tenn. – Brenna Wilkins, of Union City, will represent the University of Tennessee at Martin in this weekend's Miss Tennessee Scholarship Pageant at the Carl Perkins Civic Center in Jackson. Preliminary competitions take place June 21-23, and the final pageant will be Saturday, June 24. All competitions are televised and streamed online through EPlus TV 6 beginning at 7:45 p.m. each night.
Wilkins, a senior social work major at UT Martin, is using her time as Miss UT Martin, and potentially as Miss Tennessee, to promote depression and suicide awareness on college campuses.
"This is important to me because I have seen how depression and suicide can affect families," she said. "I chose to shine a light on college campuses because, as a student, I understand the struggles and stresses that come with this time in an individual's life."
Wilkins competed in beauty pageants as a young girl and participated in several high school competitions, but the Miss UT Martin competition is the first college-level title for which she has competed.
If chosen to serve as Miss Tennessee 2018, Wilkins will automatically be entered to compete in the Miss America Scholarship Pageant in Atlantic City, N.J., later this fall. The winner of the Miss Tennessee title will spend a year as Gov. Bill Haslam's spokesperson for character education in Tennessee schools and as a representative of the state's various Children's Miracle Network hospitals.
The last UT Martin student to serve as Miss Tennessee was Hannah Robison, of Springville, who ultimately placed in the top seven contestants during the Miss America competition.
To watch the preliminary and final competitions online, visit eplustv6.com.