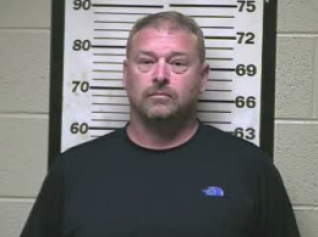 By Shannon McFarlin WENK/WTPR News Director
Paris, Tenn.—A former Tennessee Highway Patrol Trooper has begun serving his sentence for solicitation of a minor.
Former Trooper David Rorer, age 46, of McKenzie, was sentenced by Carroll County Circuit Court Judge Donald Parish earlier month to serve four years of deferred probation, with 10 days to be served in jail.
Rorer will be serving the 10 days on weekends in the Henry County Jail. Rorer began serving his time over the weekend.
He was arrested and indicted in Carroll County in 2016 and was charged with attempting to solicit sexual contact from a teenager. According to the press release from the Tennessee Bureau of Investigation that was issued at the time, Rorer was charged with making inappropriate statements to an underage girl in attempt to initiate a sexual relationship with her. The Carroll County Grand Jury returned an indictment of one count of solicitation of statutory rape, which was later reduced to solicitation of a minor.
Rorer was represented by Attorney Robert Hawley. The District Attorney in the case was James Webb.