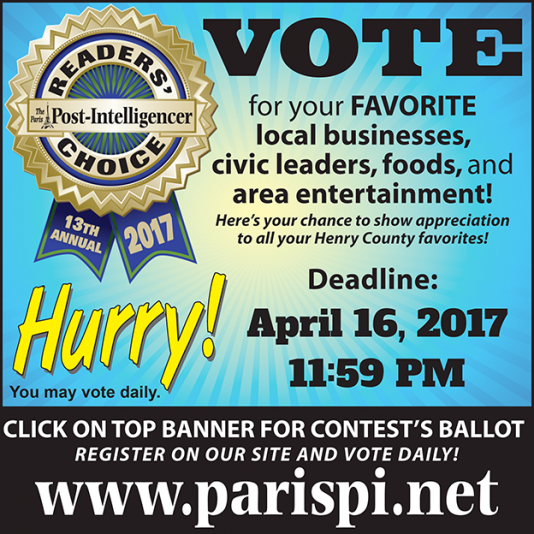 Paris, Tenn.—WENK/WTPR News Director Shannon McFarlin was awarded Best Reporter annual and WAKQ was named Best Local Radio Station annual Readers' Choice contest 2017. WTPR Radio placed third in the Best Local Radio Station category.
Station Manager Terry Hailey said this morning that everyone at our radio stations are very proud with the honors. "We really want to thank everyone who voted," he said. "It's a great honor".
McFarlin said, "I can't atell you what an honor it is to win Best Reporter in the Reader's Choice contest. I'm trying to find words, but they're not really coming. It's so humbling to think that so many people took time out of their day to vote for me."
The Readers' Choice contest is sponsored each year by The Paris Post-Intelligencer. The award winners were announced last night.