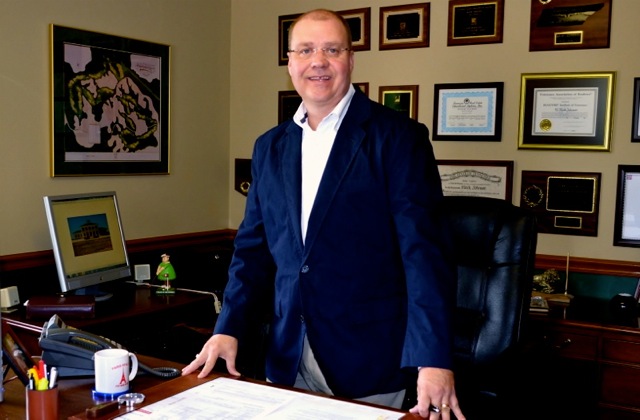 By Shannon McFarlin WENK/WTPR News Director
Paris, Tenn.—After only seven months as Executive Director of the Paris-Henry County Chamber of Commerce, Mark Johnson was dismissed Friday by the Chamber Executive Board.
In a Facebook post Friday night, Johnson said, "I can honestly say that I have always been devoted to the mission of the chamber, and I felt like we were headed in a very positive direction. So needlesss to say the decision took me quite by surprise. But I also believe everything happens for a reason. I gave it my best so I have no regrets!"
Johnson told WENK/WTPR Saturday morning he was blindsided by the dismissal. "All the projects we have done since I became Executive Director have gone well. The golf tournament, the fun run. They were all more successful than ones in recent years. I really do feel we were doing a good job."
Chamber Executive Board President Kevin Buie said in a statement this morning, "Our official comment is that Mark Johnson is no longer at the Chamber and we do not comment on personnel matters."
Johnson's dismissal comes three weeks before a major event that is being hosted by the Chamber: the arrival of The Moving Wall, the replica of the Vietnam War Memorial, that will be on display over Labor Day Weekend in Paris.
Johnson said, "That's one of the things I hate most about this. I really put my heart into that. But I really hope it all goes well. I sincerely do."
Johnson thanked the Chamber membership and others who have helped with the organization's events.