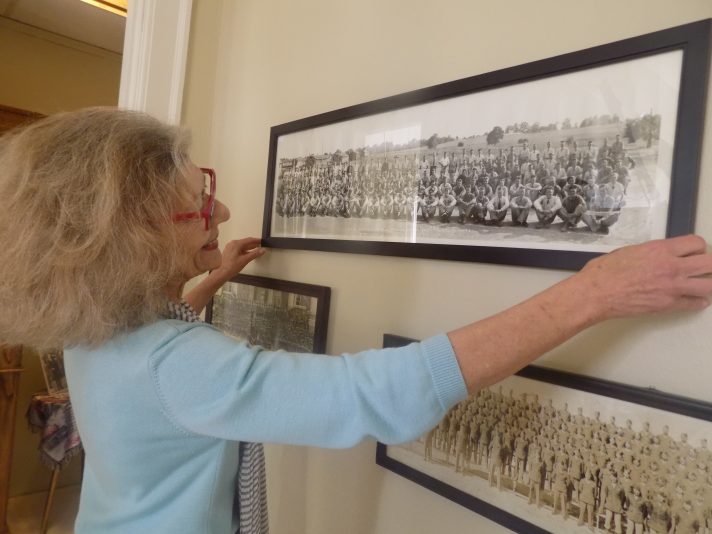 By Shannon McFarlin WENK/WTPR News Director
Paris, Tenn.—A program on the Civilian Conservation Corps (CCC) with a local connection will be presented at 4 p.m. Thursday November 2 at the W.G. Rhea Library in Paris. The program will be presented by Michigan-based author/songwriter Bill Jamerson.
Titled "The CCC Boys of Paris", it is a musical tribute to the CCC, which was a federal works program created by President Franklin Roosevelt during the Great Depression. During its nine-year run, over 76,000 men served in Tennessee.
Among them was the late James Huffman, whose family donated a framed photograph of his time in the Paris CCC to the Paris-Henry County Heritage Center. That photo will be on display at the library for the program. Huffman served in the CCC as a teenager and went on to become the general manager of the Paris Board of Public Utilities. Huffman served as BPU general manager for 30 years.
The Paris CCC was located in what is now a field at the corner of Harrison St. and Norman Dr. (directly behind Grove School).
The CCC in Tennessee planted millions of trees, built hundreds of bridges and dams and constructed over a thousand miles of roads. They built dozens of state parks, including the Great Smokies, Cumberland Mountain, Harrison Bay, Montgomery Bell, Norris Dam, Pickett, Pickwick Landing, and Reelfoot Lake. They worked on soil erosion control, repaired gulleys, built check dams, stocked fish and fought forest fires.
Jamerson will present an hour-long musical and storytelling program dressed in uniform and will share stories about the CCC, sing original songs and read excerpts from his book. He has performed at CCC reunions and at dozens of CCC-built national and state parks in over 20 states.
Light refreshments will be served.
Photo: Suzy Abernathy Herron adjusts the photograph of the Paris CCC donated to the Heritage Center by the family of the late James Huffman. The photo will be displayed during the program at the library. (Shannon McFarlin photo).