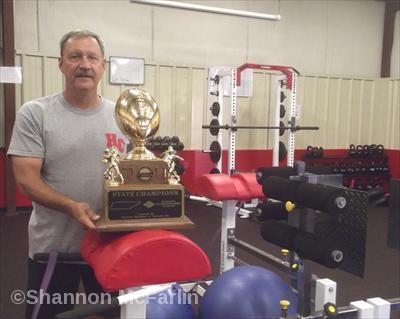 Paris, Tenn.—Former Henry County High School Football Coach James Counce Sr. of Dyersburg died Saturday at Tennova-Dyersburg Regional Medical Center. Counce was much beloved, not just for his coaching but for the inspiration he provided for his teams.
Counce was a long-time football coach in West Tennessee, with his longest stints at Dyersburg and Henry County High Schools.
His overall coaching record was 235-95; the winningest football coach in the history of two programs (Dyersburg and Henry Co.), and assistant coach at MBA in 2007 when it won the Division II State Championship.  He had two perfect seasons and two 5A State Championships as head coach of Henry Co. (2011, 2013) and retired after the 2014 season.
Visitation will be begin Monday, October 30, at 4 p.m. at the West Dyersburg Church of Christ.  Funeral Services will be held on Tuesday, October 31, at the West Dyersburg Church of Christ at 11:00 a.m. with interment to follow in Obion County Memorial Gardens in Union City.
Dyersburg Funeral Home is in charge of arrangements. Full arrangements and obituary information will be announced later.