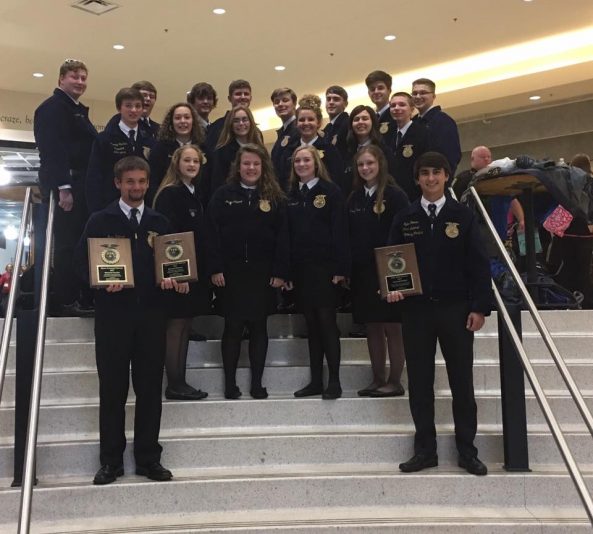 Ryan Patrum Is National Award Winner; Paris FFA Excels
By Shannon McFarlin WENK/WTPR News Director
Paris, Tenn.—The Paris Future Farmers of America (FFA) came home from the National FFA Convention and Expo in Indianapolis with major awards, starting with Student Ryan Patrum named the National Winner in Specialty Crop Production for his work in tobacco production at Valentine Farms.
FFA Advisor Laura Moss noted with that award, Patrum becomes the second National award winner ever from the Paris chapter. Dwayne Rowe won the National Horse Proficiency in 1980 and was featured in the Aug/Sept 1981 edition of The National Future Farmer magazine.
The sales team placed 13th in the nation, with Hannah Hutson and Alexis Caldwell placed 8th in the nation in Agriscience Fair Animal Science Div 4 and Ben Hayes placed 9th place for his agriscience fair project.
Tyler Bomar is a national finalist (top 4 in the nation) in fiber and oil production for his work in Wilson Farms.
Moss said, "Thanks to any and everybody who helped our kiddos get to this point!"