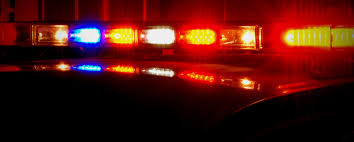 Paris, Tenn.—The Henry County Sheriff's Office has issued a warrant for a Buchanan man who drove his vehicle into a deputy's patrol car and evaded police.
A warrant has been issued for Eddie Ray Bryant, age 25, of Sloan Rd. following the incident Friday afternoon when a deputy attempted to serve court papers on him.
Cpl. Brian Davis found Bryant sitting in a vehicle in the driveway at a Beach Lane address and Bryant reportedly rolled up the windows and locked the doors in the vehicle as Davis approached.
Lt. Lance Perry pulled into the driveway at the same time and Bryant drove his vehicle into the patrol car and took off. The vehicle was later found elsewhere on Sloan Rd.
Officers later searched the address at 44 Beach Lane to look for Bryant and Lt. Clyde Sulcer found a .38 caliber pistol with rounds of ammunition. Another man inside the house, Donald Ashby, age 36, of Oliver Street, Paris, was arrested for unlawful possession of a weapon and violation of probation.