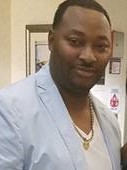 Martin, Tenn.—The Martin Police have confirmed the death of Eric Higgs, who was the person of interest in the homicide of his wife, Barbara Higgs.
Eric Higgs was killed in a shoot-out with police in Mississippi on Sunday afternoon. Barbara Higgs was found murdered in her Martin home Wednesday morning, October 25.
Assistant Police Chief Phillip Fuqua issued a press release this morning outlining the timeline of Higgs' actions which led to his death.
"According to John Champion, the District Attorney for DeSoto County, Mississippi, on Sunday, October 29, at approx. 2:50 pm, officers from Hernando Police Department made contact with Mr. Higgs' vehicle after receiving information from DeSoto County that he was on I-55 traveling their direction."
Hernando police officers attempted to stop Higgs' vehicle and he failed to stop and fled.  During this pursuit, Higgs' vehicle crossed the median and traveled some distance towards oncoming traffic at speeds of 120 mph.  The suspect vehicle struck a tractor trailer and wrecked out in the median of I-55.
At this point, officers from multiple Mississippi agencies attempted to negotiate with the driver.  Negotiations were unsuccessful and the driver was killed by gunfire.  The driver of the vehicle was later positively identified as Eric D. Higgs.  The officer involved shooting is still under investigation by the Mississippi Bureau of Investigation.