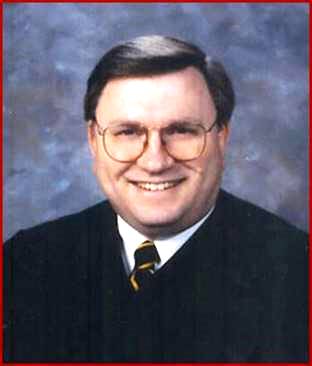 Martin, Tenn.–Throughout his career and life, General Sessions Judge Tommy Moore has been interested in the history of his native Dresden and Weakley County, Tennessee. He will share some of the stories he has uncovered over that time at the quarterly meeting of the Jackson Purchase Historical Society Saturday, November 4, at the Weldon Public Library, 100 Main Street, Martin, Tennessee. The meeting begins at 10:30 AM and is open to the public.
"I deal with local history every day in the courtroom, and the stories of the people who built our towns and communities in Weakley County have always fascinated me," Judge Moore said. "Through my involvement with local businesses and my service at Dresden First Baptist Church, I've had a very rich experience as a collector of local history. I welcome this chance to share some of what I have learned over the years."
Moore has been the General Sessions Judge of Weakley County, Tennessee since 1990. Prior to his election to that position, he was an attorney in Weakley County with offices in Martin and Dresden. He received his undergraduate degree at the University of Tennessee, Martin in 1976 and his Juris Doctor degree from the University of Memphis, Cecil C. Humphrey School of Law in 1978. Moore has also taught Political Science at the University of Tennessee, Martin. He and his family live in Dresden, Tennessee.
The Jackson Purchase Historical Society was founded in 1958 to promote interest, study, and preservation of the regional history of the territory encompassed in the Chickasaw Purchase of 1818. It publishes the award-winning Journal of the Jackson Purchase Historical Society annually. The Society is especially interested in the history of all Kentucky counties west of the Tennessee River as well as Lake, Obion, Weakley, and Henry counties in Tennessee. Meetings are held four times per year at locations throughout the region. Membership is open to the public. Information about the Society, future events, and membership is available at the meetings, on Facebook at Jackson Purchase Historical Society, or online at http://jacksonpurchasehistory.org/.