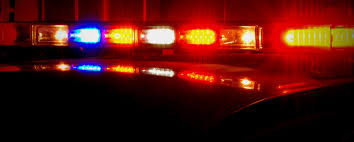 Paris, Tenn.—A Paris man was found passed out in the parking lot of a local restaurant and was arrested on drug charges after meth, marijuana, pills and drug paraphernalia was found in his car.
According to the police report, the man had been in the parking lot at McDonald's on Mineral Wells Ave. for some two hours before police were alerted.
Arrested was Austin Blake Goodrum, age 20, of 125 Henderson Drive. He was charged with possession of a controlled substance with intent to sell; unlawful possession of drug paraphernalia; three counts of simple possession and possession of a firearm while under the influence.
Paris Patrolman Jacob Howington found Goodrum passed out in the vehicle around 12:25 a.m. Tuesday. He tried to wake Goodrum up for several minutes. A search of the vehicle revealed 3.88 grams of meth; 0.58 grams of marijuana, miscellaneous pills, a spoon, two jars, pill bottles, glass case and syringes.
Goodrum's bond is set for $10,000.