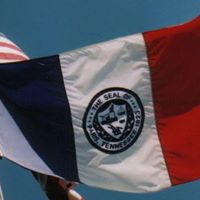 Paris, Tenn.—The city of Paris is continuing its positive trend in retail sales. At tonight's city commission meeting, Finance Director Traci Pillow said sales were up over 6% for the month of August compared to August of last year and up over 6.5% for the fiscal year to date.
General Fund & Solid Waste expenditures exceeded revenues in September.  The city had extra expenses in September which included equipment that was purchased for the Street Department and the Landfill.  Also, $152,000 for signalization at Jim Adams/Volunteer Drive, but Pillow pointed out the city did receive a grant for that project and will be reimbursed by the State for that expense.
The city hired one full-time employee:  a new Patrolman, Justin Harden and one part-time employee at KPAC, John Kinsland.
Five new business licenses were issued in September: T.C.S. (Office & Commercial Building Cleaning), Renovation Cleaning Concepts (Janitorial Cleaning), Baby Love 4D Imaging (Photography), Mousto Pasta Grill (Restaurant in old Lepanto Building), Perfect TN Pizza DBA Papa John's Pizza (New Owner)