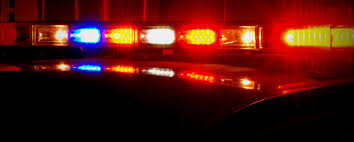 Paris, Tenn.—With the arrest of a Puryear man on multiple burglary and theft charges, the Henry County Sheriff's Office believes they have solved a string of several burglaries and thefts which has been occurring in the northern part of the county.
While investigating the thefts, deputies developed Adam Kennedy, age 39, as a suspect. After learning he was arrested on drug charges in Nashville, Investigators Scott Wyrick and David Doyle went to Nashville to question Kennedy and seven more burglaries and thefts were solved.
Kennedy is still being held in Nashville and will be taken to the Henry County Jail when he is released. His local bond is $100,000.
He is charged with five counts of burglary, five counts of theft over $2,500; one count theft over $1,000, and one count of theft under $1,000.