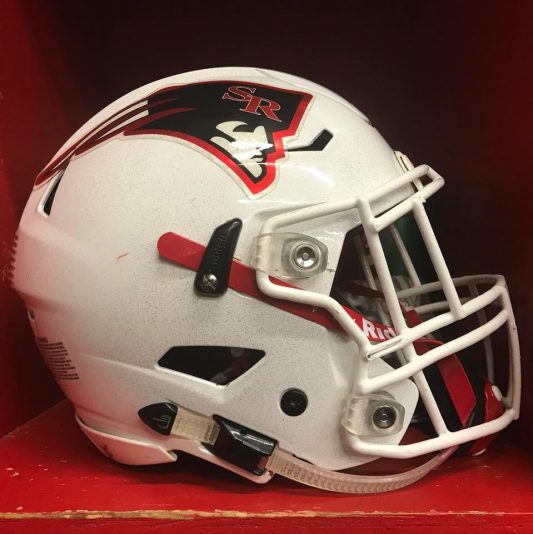 It's been a hard week for everyone in the Henry County Patriots family with the loss last weekend of Coach James Counce Sr. The team played last night with "Sr." affixed to their helmets.
The Patriots won last night against Ridgeway handily, by a score of 42-24 and will move on to the second round of the playoffs. The Patriots will face Munford at home next weekend, at 7 p.m. Patriot Stadium.
Also moving on to the second round are Union City, which beat Manassas by a score of 62-24, and Obion County Central, which beat Craigmont 36-28.
Other scores from last night:
 Fayetteville     14
Huntingdon     64
Memphis Middle College   16
Dresden                               53
 Trezevant          8
South Gibson 36
Dyer County   34
Brighton          69
Dyersburg         57
Memphis East   37
Lake County    44
Freedom Prep   0
Mayfield 55
Todd Central 0
Murray 49
McLean County 27
Hollow Rock-Bruceton     8
Cornersville                         51