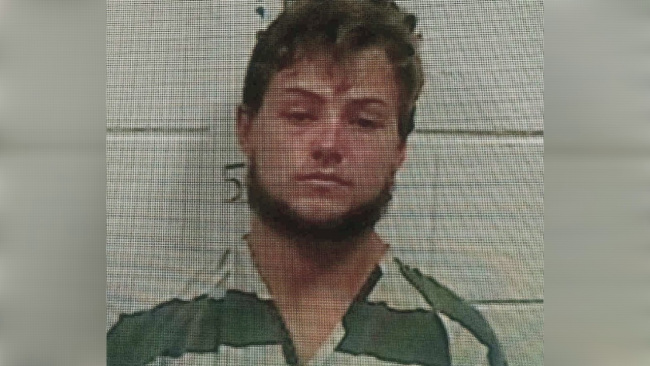 By Shannon McFarlin WENK/WTPR News Director
Camden, Tenn.—The husband of the 21-year-old mother killed in her home early Friday morning has now been charged with her murder.
Derek Grooms, age 24, has been charged with first-degree murder in her death. Grooms is being held on $1M bond in the Benton County Jail.
He is charged with the death of Ashley Grooms, who was found dead in their Jayson Street home by deputies at 2:30 a.m. Saturday when the 911 calls came in to dispatch from neighbors hearing shots fired.
A vigil was held for her Saturday evening at the Benton County Courthouse.
Derek Grooms had initially been identified as a person of interest and was being held on a weapon charge. Several rounds were fired from a high powered rifle inside the home.
Benton County Sheriff Kenny Christopher told WENK/WTPR over the weekend that when deputies arrived at the home at 2:30 a.m. Saturday, they found the young woman dead and Derek Grooms was incoherent. "He was talking out of his head. Very violent. He kicked out the window of the patrol car," Christopher said.
The couple's 14-month-old child in the house was not injured and is staying with relatives, Christopher said.