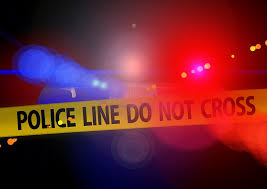 Mayfield, Ky.–Kentucky State Police are investigating an overnight death of a Mayfield man in Graves County.  The KSP was notified at approximately 9:30 p.m. Monday night by personnel at Jackson Purchase Medical Center of a male who arrived there with a gunshot wound.
Timothy D. Roper, age 46, of Mayfield, was pronounced dead at the emergency room by the Graves County Coroner.  The Kentucky State Police have opened a death investigation.  An autopsy will be conducted today at the State Medical Examiner's Office in Madisonville.
The investigation is continuing by Detective David Dick. Anyone with information is asked to contact the Kentucky State Police Post 1 at 270-856-3721 or anonymously at 1-800-222-5555.  Citizens may also report tips anonymously through the KSP app.  The app is available for iPhone, iPad and Android applications and can be easily downloaded free of charge through Apple and Google Play stores.