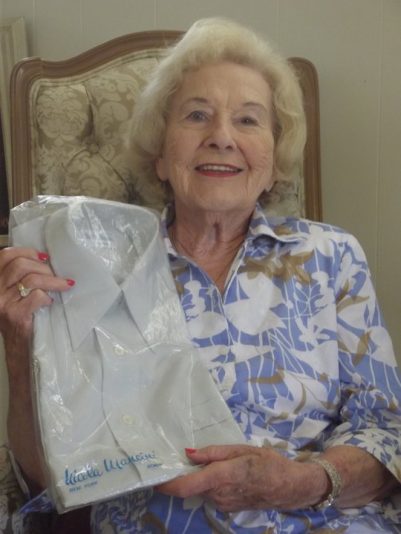 Paris, Tenn.—Minnie Bess Williams will be celebrating "The Big 103" as she turns 103 years old on Monday.
An open house for her will be held from 2-4 p.m. Saturday, November 11, at her home at 308A Paris Harbor Drive. Minnie Bess is inviting her friends and family to visit and sit a spell.
Williams was the first female supervisor at the former Salant and Salant Co. in Paris and worked there for 40 years.
In photo, she holds one of the shirts that was made at the Salant and Salant company.
(Shannon McFarlin photo).