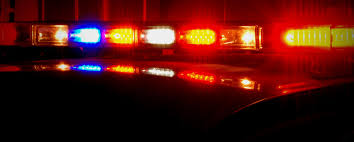 Paris, Tenn.—The Henry County Sheriff's Office has issued a warrant for the arrest of a Puryear man who led deputies and the Puryear Police Chief on a chase over several county roads Wednesday.
Cpl. Jim Sanders issued the warrant for Trever Ray Trull, 33, of Cherry St., Puryear, on Thursday. Charges to be filed include assault, theft of property over $1,000 and domestic assault.
According to the report, two victims claimed Trull tried to get into a fight with them and it is alleged that Trull stole a 2005 Chrysler Pacifica.
Police Chief Dale Paschall and deputies chased Trull along Conyersville Road, Old Paris-Murray Road, and Hwy. 140 before losing track of him in the Buchanan area.