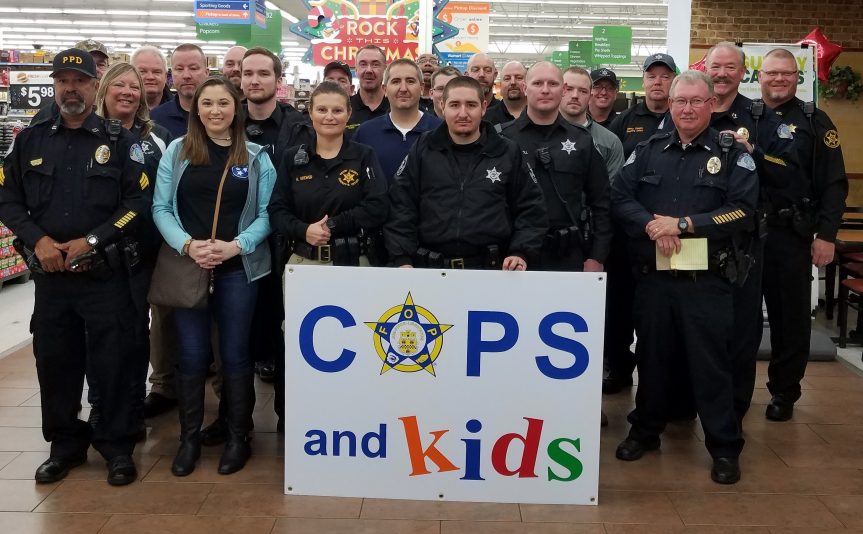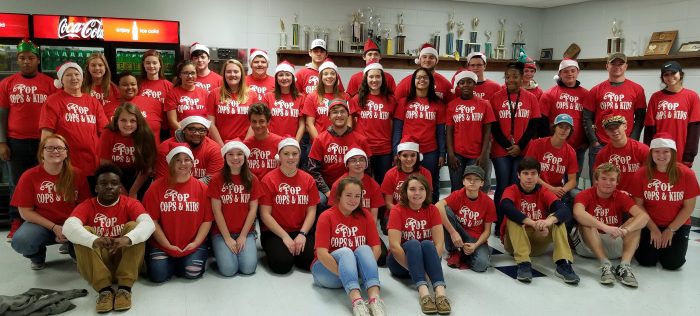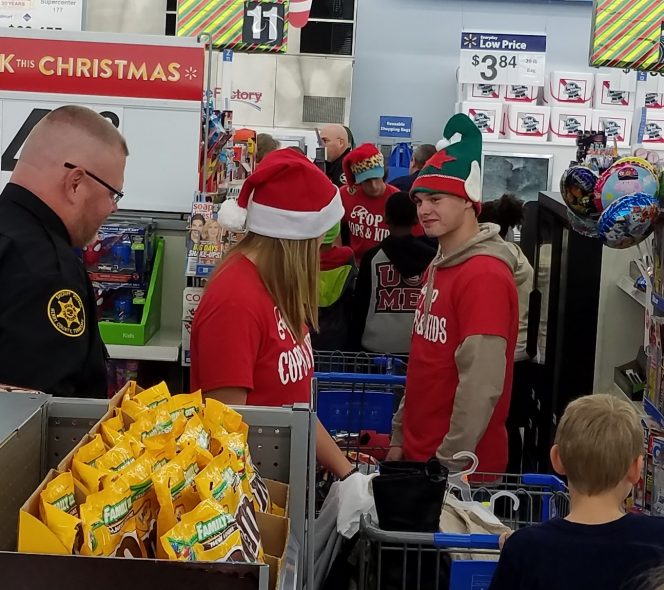 Paris, Tenn.—The annual Cops and Kids Christmas Shopping Trip was another success, with local law enforcement teaming up with local students, guidance counselors and the Knights of Columbus to take 225 underprivileged children Christmas shopping.
The event was held Saturday is sponsored by the FOP Tennessee-Kentucky Lake Lodge 17. Officers from Paris Police and the Henry County Sheriff's Office, participated, along with the HCHS DECA Class, the Criminal Justice Class, the K of C and the high school guidance counselors.
The shopping trip began at the high school where the children were teamed with shopping guides. They were taken to Wal-Mart for their shopping spree. Each child was allowed to spend $75 on presents and when the children returned to the high school, they received a stuffed animal along with fruit, breakfast and other goodies.
Paris Police Chief and FOP President Chuck Elizondo said, "Thank you Paris and Henry County for all your support. Your generosity made it possible for over 200 children to have a better Christmas."