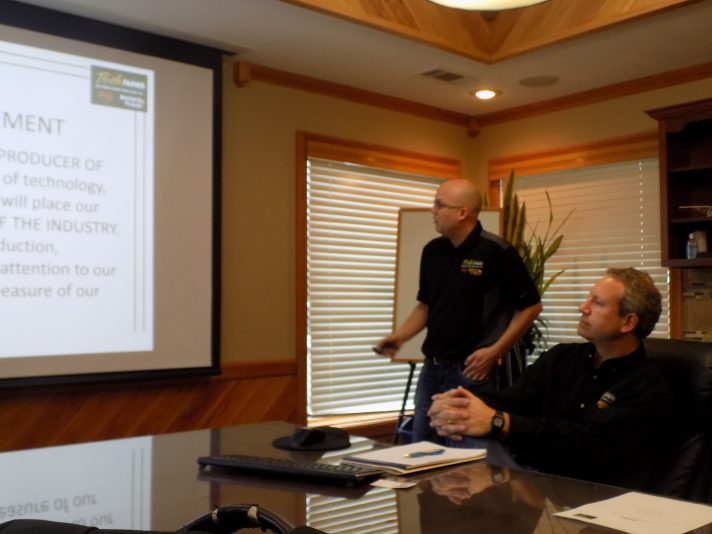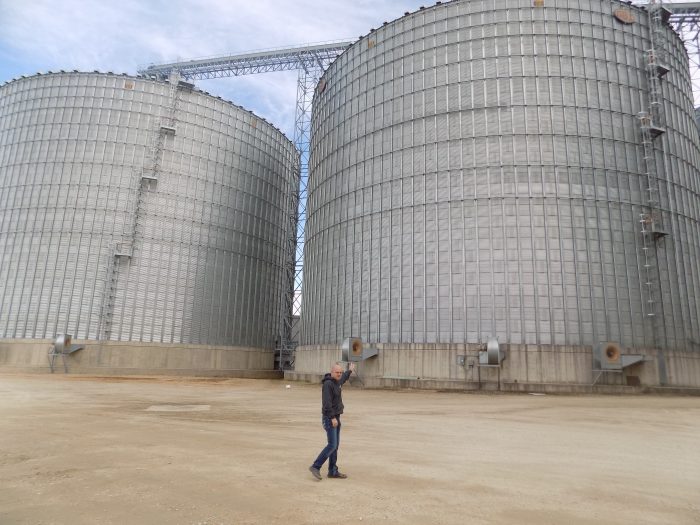 By Shannon McFarlin WENK/WTPR News Director
Henry, Tenn.—Tosh Farms today announced plans to invest over $65 M into its operations, a move that will expand its three companies and create 122 new jobs over the next five years.
At a press conference this morning at its Henry headquarters, Tosh officials said immediate plans call for construction of a 7.500 head sow farm with an expected August 2018 completion date.
Presenting information at today's press conference were Tosh Founder and Owner Jimmy Tosh, CFO Tom Hilton, Director of Livestock Production Jay Oliver, and Co-Owners Jonathan and Jamey Tosh.
The announcement comes on the heels of two major expansion projects which have occurred in 2017: $1M investment into a new concrete plant that created 10 new jobs and $2.5M investment in grain storage and elevator improvements that have brought the total grain storage capacity to 5.1 M bushels.
The concrete plant is located in the former Henry Co-Op facility on Hwy. 79 across the highway from the main Tosh headquarters. Jimmy Tosh said his father originally built that building for his company, then sold it to the Co-Op and now it's back in the hands of Tosh Farms. "It's just come full circle," Tosh said.
Tosh Farms expects to add 35 employees at the new sow facility during 2018 with ten support staff which will include truck drivers, swine technicians, and office personnel.
During the press conference, Tosh officials showed a video which demonstrates the history of the company and Tosh family farm, which began in 1913.
In the video, Oliver said, "As consumers, we care about you and we're always looking for the good way and the better way."
Tosh operates three companies: Tosh Pork, Tosh Farms and Bacon By Gosh. Together, they employ 328 people. The company operates facilities on 19.5 total acres. Jonathan Tosh said in 1996, the company sold less than 100,000 hogs and this year sold 720,000.
The total operation also includes row crop operations. Jamey Tosh said the company purchases grain from 60-70 local farmers from six surrounding counties.
On the company expansion, Jimmy Tosh said, "Our intent is to provide greater opportunities for employees, contribute to the economic development of Henry and surrounding counties and position the company for long-term success."
Tosh Farms is "fortunate to have many hard-working partners in the area—contract growers on the hog side and row crop farmers on the farm side along with many suppliers and vendors who work side-by-side with us. Our employees are extremely committed and I could not be more proud of them."
Photos: Jonathan Tosh and Tom Hilton present video on expansion; Jonathan shows two new grain bins during tour. Each hold 1.2M bushels. (Shannon McFarlin photos).