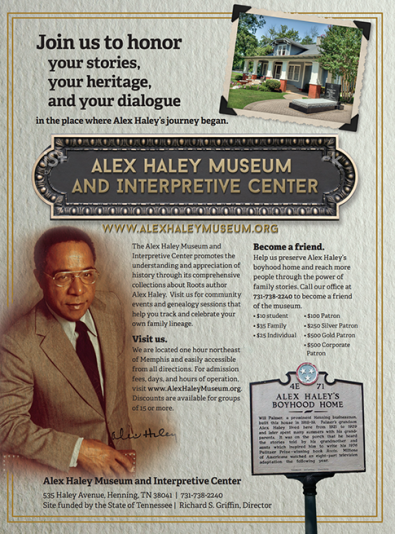 Paris, Tenn.—Only 13 seats are still available for the upcoming trip to the Alex Haley Museum in Henning by the Henry County Office on Aging. The group will be going Friday, Feb. 23, leaving around 8 a.m. from the Central Services Building at 55 Jones Bend Rd.
The group will be picking up another group from Martin on the way and the trip should be two hours one-way. After the tour, the group will get something to eat and head back home. The museum has a gift shop on site and there will be a surprise visit on the way home.
Cost is $25 per person. For more information please call Director Reginald Caldwell-731-642-2919 or Barbara Pearson, Senior Center Coordinator at 731-644-3193. This is a part of history right here in Tennessee.
Last day to sign up is Feb. 20.