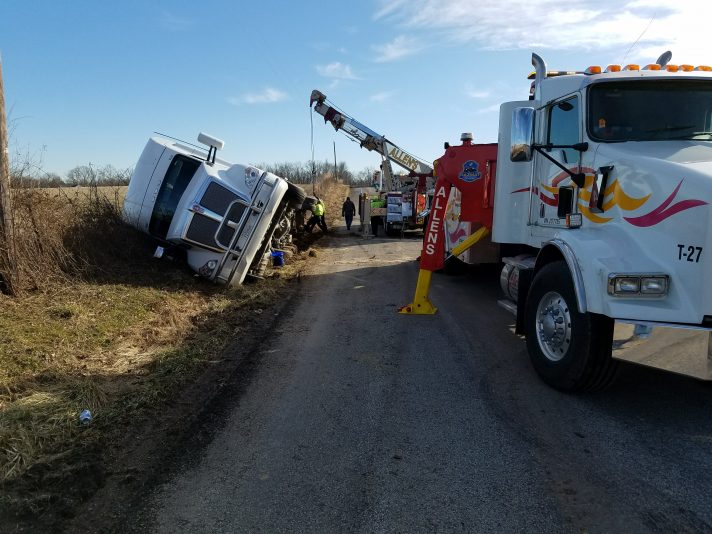 Springville, Tenn.—The semi truck that overturned in a ditch in Henry County Monday around noon was finally turned back on its wheels around 4:30 p.m.
As WENK/WTPR reported yesterday, the accident happened on Rogers Road and the truck driver received minor injuries.
Paris Landing Fire Department and Henry County EMS were called to the scene and Fire Chief Reggie Coles said the truck was owned by Tosh Farms of Henry and that its personnel worked all afternoon to transfer the contents to another truck.
Coles provided an update, reporting that two heavy wreckers were brought to the scene from Union City to lift and tow the semi from the ditch. The Paris Landing Fire units stayed at the scene for four more hours due to fuel leaking from the semi.