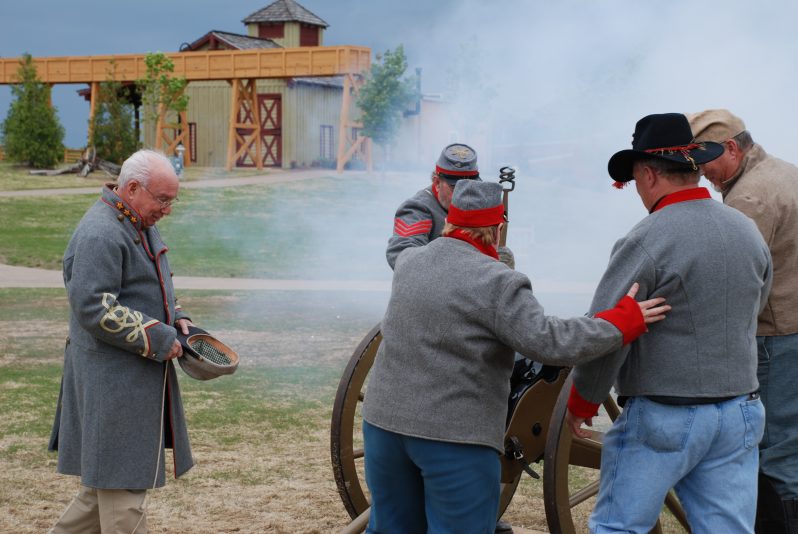 Union City, Tenn.–Head over to Discovery Park of America on April 20, 21, and 22 for one of the most popular weekend events – Civil War Days.
There will be an encampment set up on the Great Lawn, firing demonstrations, cannon firings, reenactors in period attire, and more.
And we have added something NEW this year. On Friday evening, April 20, we are having a Lantern Walk.
The Lantern Walk is limited to the first 100 guests who purchase their tickets. This unique experience will give guests an authentic feeling of how life was like during the Civil War. There will be stations where you will see how women dressed in their mourning attire, learn about women in the war, listen to music and storytelling, and end the evening with a night firing of the cannons. The Lantern Walk tickets are on sale now, and are $10 per person. Purchase tickets online or by calling 731-885-5455.
Civil War Days weekend is FREE to attend with your park admission or membership on April 20, 21 and 22 from 10 a.m. until 5 p.m. The only thing that is an additional cost is the Lantern Walk on April 20. For more details about Civil War Days, please visit our website.
Sponsored by Dixie Gun Works & The Meadows Hotel.
Photo: Discovery Park Jim RIppy putting on his gear at a past Civil War Days event.