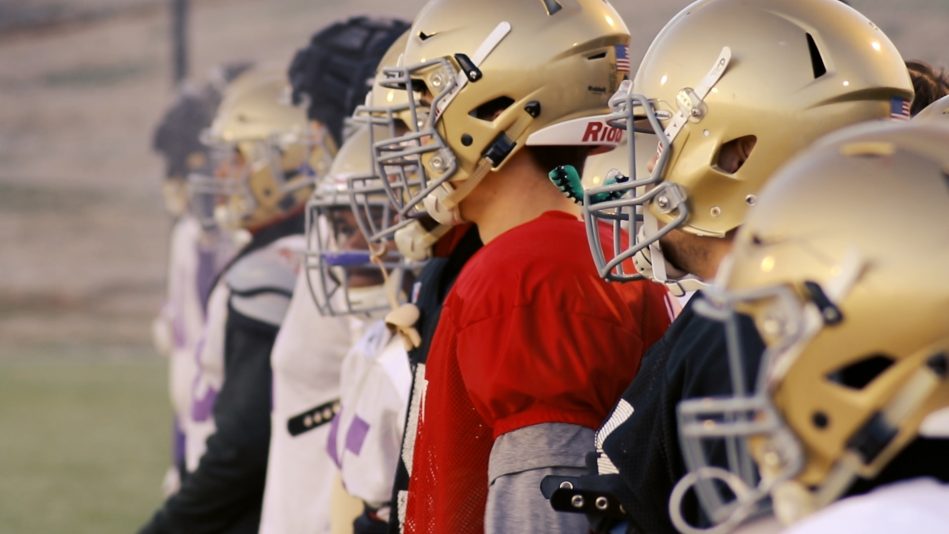 McKenzie, Tenn. – Bethel University's spring football game on Saturday April 21 will offer free admission to all Wildcat fans who want to get their first look at the 2018 Bethel University Football squad. The Annual Purple & Gold game will begin at 5 p.m. at Wildcat Stadium with activities for the whole family beginning at 3 p.m.
"We are really encouraging the community to come and take part," said Ashley Wallace, Special Projects Manager for Bethel's Office of University Relations. "This year, we are having the first ever Cat Walk. We would really love to have as many people there as possible to greet our football team, our cheer squad, Claws our Mascot and our marching band, Renaissance Regiment. It will be a spirited experience that will pump up all participants and the Wildcat family."
Wallace said the Catwalk will take place at 3:30 p.m. at the entrance of the Rosemary and Harry Crisp II Arena entrance adjacent to the football stadium.
"We also want to invite people to come and tailgate," she said. "That begins at 3 p.m. and lasts until game time at 5 p.m. And Chris Chadwick of Hawg County Cookers will be tailgating in the Bethel University tent.
"There are a lot of great things for all ages.  We will have the world's tallest inflatable slide, a dance zone with a DJ, a photo booth and some high tech special effects that you will not want to miss."
According to Wallace, Greek and other student organizations will have booths set up for all tailgating participants.
"Some of the student organization booths will have items for purchase at a nominal cost," she said. "Other than that and costs for concessions in the stadium, there is no charge to enter the game or to participate in many tailgating activities. It's our way of saying thank you to all our Wildcat fans."
Wallace said they are giving a special thanks to the first 50 Bethel University students who enter the stadium for the game.
"They get a free T-shirt and Thunderstick," she said. "So you will want to get there early!"
Wallace said halftime would include a Tuition Tennis Ball Toss, the presentation of Mr. and Ms. Bethel, sling shot shirt launches and a half time band performance.
"Another new exciting event," Wallace said, "is an autograph session with seniors from our football and cheer squads. We see this being a favorite event, and we encourage fans to stay after the game for a few minutes to take part."
For more information about the Purple and Gold game day, contact Ashley Wallace at wallacea@bethelu.edu or at 731-352-6361, or contact Myra Carlock atcarlockm@bethelu.edu or at 731-352-4090.