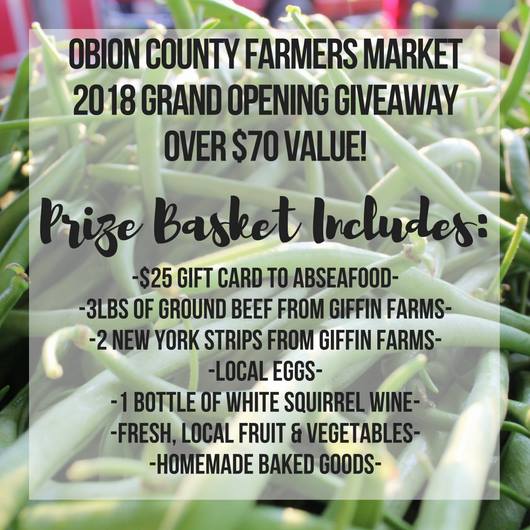 Union City, Tenn.—The Obion County Farmers' Market will hold its Grand Opening for the season on Saturday, June 2, and is holding a Grand Opening Basket Giveaway. The basket is worth over $70 and includes seafood from AB Seafood, ground beef and New York strips from Giffin Farms, eggs from Bikini Chicken Farm and Shiloh Farms, fruit, veggies, wine and baked goods. The winner will be chosen Friday, June 1.
To qualify, like, share or comment on the Obion County Farmers' Market Facebook page.
The Farmers' Market is located at 214 E. Church St., Union City. More details on the Grand Opening event will be announced later.