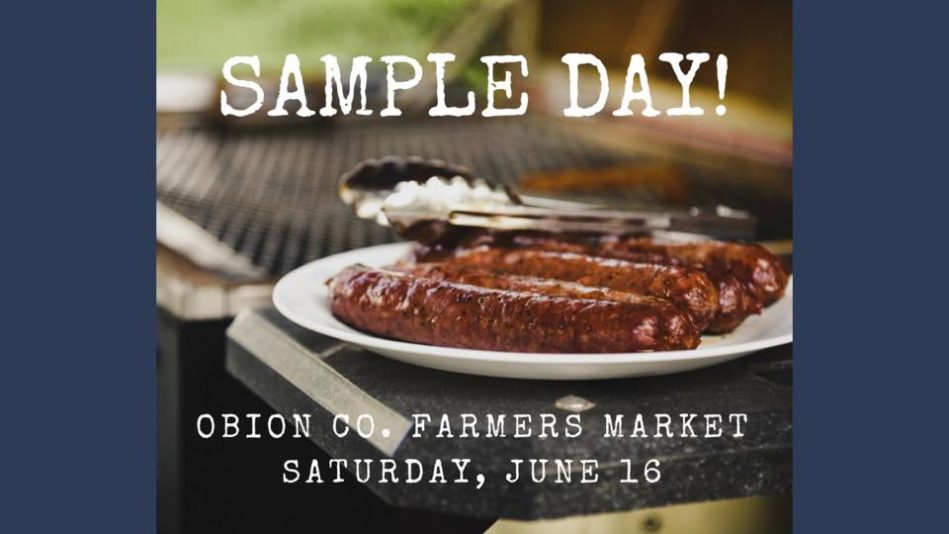 Union City, Tenn.—Saturday will be Sample Day at the Obion County Farmers Market.
Hosted by the Farmers Market and Giffin Farms, hamburger patties and beef bratwursts will be grilled and samples given for everyone Saturday, June 16.
The Farmers Market will be open from 8 a.m. to noon and is located at 214 E. Church St. behind the Obion Co. Chamber office.