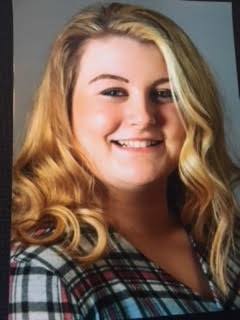 Mayfield, Ky.–The Graves County Sheriff's Office is asking for public's assistance in locating a missing juvenile.
A deputy was dispatched to Cherry Drive, east of Mayfield, this morning at approximately 5:30 am. The parents' of 12 year old Kaylee Ann Willis reported her missing. Willis was last seen by her parents about 11:30 pm last night (Tuesday). An investigation was initiated and it was discovered that Kaylee and an unknown female were seen at Pocket's on Paducah Road in Mayfield, at 4:43 am purchasing gas and other items. They were seen in a 2008-2011 Dodge Charger either white or silver in color. The Charger has a sunroof and spoiler on the trunk but the license number is unknown.
They may possible be in Tennessee at this time.
If anyone has information as to the location of Kaylee you are asked to contact the Graves County Sheriff's Office at 270-247-4501 or contact your local law enforcement agency.
Kaylee is 12 years old white female, 6'4″ tall, 296 pounds with blue eyes and blonde hair with dark highlights. She was last seen wearing a white Midwest Basketball T-Shirt, black shorts and Nike shoes.