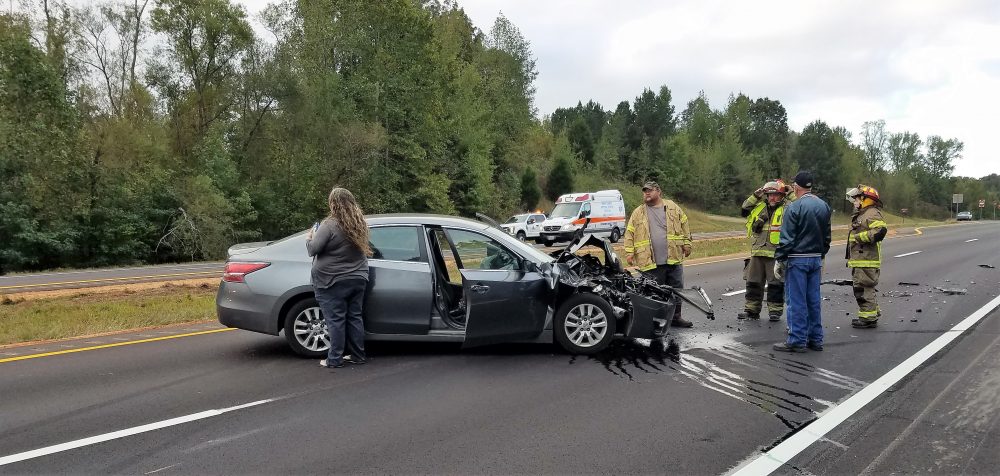 Buchanan, Tenn.–The Paris Landing Fire Department, Henry County EMS, Henry County Sheriff's Office and the Tennessee Highway Patrol were dispatched to a two-vehicle motor vehicle accident at 12265 Hwy. 79 N at 7:30 a.m. today.
Fire Chief Reggie Coles said,  "Arriving units found a maroon colored truck pulling a trailer stopped in a driveway with a gray Nissan Altima sitting in the highway. The driver of the truck  James Merrell of Springville stated he was turning into the driveway when he was struck in the rear by the gray car driven by Crystal Frazee of Buchanan."
Cause of the crash is being investigated by the THP.  There were no injuries.  Paris Landing Fire Dept was on the scene with one truck and 9 firefighter for 45 minutes.
Photo by Reggie Coles.