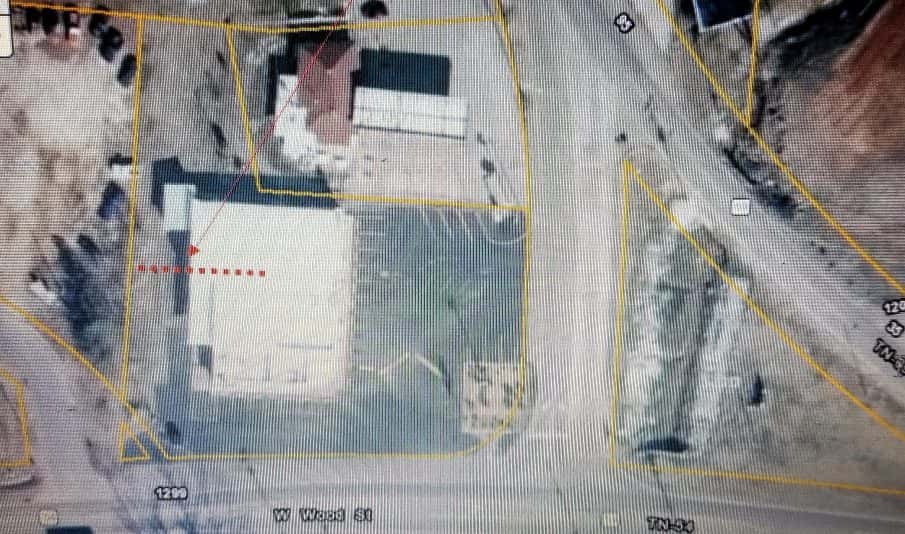 By Shannon McFarlin WENK/WTPR News Director
Paris, Tenn.—Meeting in short session Thursday night, the Paris Municipal Regional Planning Commission approved a site plan for a new gas station and convenience store on 69S in west Paris.
The new store will be located at the West Wood "Y", as people in Paris have known it for years: the property just north of where the former Scott Mart was located.
The former Scott Mart was demolished earlier this year and Dharmesh Patel is proposing a 4,200 square foot convenience store and six fuel islands at the location.
Building Inspector Mike Brown presented the proposal at the meeting. Currently, the West Wood Wines and Liquor Store property is an "L" shaped property. Because the smaller area to the rear of the
proposed development is useless to the liquor store property and is needed for the development of this
property, the owner would request approval to place a straight line from the front to the rear of the
property. Patel owns both properties and it was his decision to remove an addition to the rear of the liquor store building that would make the minor subdivision legal, he said. There was a problem in meeting all setbacks to move the property line.
Planners said parking is adequate, with 24 parking spaces proposed and they recommended it be approved with no problems found with drainage.
Developer will show proof of approval from TDOT and TDEC for any required permits related to the site.