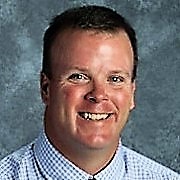 By Mike Hutchens, UC Schools Communications Director
Union City, Tenn.–There will be some familiar faces in some new places when students in Union City Schools return to classes Jan. 22 after the Martin Luther King holiday. Director of Schools Wes Kennedy announced a handful of changes of administrative personnel this afternoon to better utilize those who are already on staff.
UC Elementary School Principal Rene Flood has been named the system's newly-created Director of Teaching and Learning position, replacing the recently-retired Vicki Wilkinson. Ms. Wilkinson was a 35-year employee of the Union City School System and held the now-obsolete title of Classroom Curriculum Coordinator since 2006.
Current UC High School assistant principal David Byars will move over to the elementary school and become the new principal there. Byars will be assisted by Jennifer Bruff, who'll move from the Middle School sixth-grade classroom into her first administrative role.
Shane Sisco, who is in his seventh year as assistant principal at UCMS, will cross the road and serve in the same position at the high school, replacing Byars and working alongside principal Jacob Cross.
Allison Palmer, a fourth-grade teacher at UCES, will fill the spot of Sisco at the middle school in her first administrative duties and serve with principal Lance Morgan.
Present UCES assistant principal David Denning will join the high school faculty.
"I'm confident these are three really strong administrative pairings that will continue to build on the success we've had at each of our schools," Kennedy said of the new placements. "Each of them have tremendous characteristics and qualities, both as educators and people."
The movement of Flood to the Board of Education office and her new title headlines the changes.
A 35-year veteran of the education business who has 16 years administrative experience in the Union City School System, Floor will serve as a liaison to and mentor teachers in her position.
"Mrs. Flood is a great fit for the Director of Teaching and Learning role with her experience in education and administration," Kennedy continued. "The number-one purpose of every administrator in our board office is to support our principals and teachers.
"And I feel like it is imperative that both our assistant director and DTL have served in a principal role to know what those people need and how to serve them."
Flood, who has served in an administrative role at both UC Elementary and UCMS, is excited about her new opportunity and grateful for her past in the system.
"Being the principal at Union City Elementary School has been the most rewarding job I've had," she said. "To watch young children come into our building and acquire basic learning skills and grow to the next level has been so rewarding.
"Our faculty and staff have done everything I've asked and more. They're such a committed and passionate bunch of teachers and support personnel.
"But I'm elated with this new opportunity as Director of Teaching and Learning. I'm hopeful my experience will help other administrators and teachers, and I look so forward to working with a new group of amazing people."
Byars, who is in his second year as assistant principal at Union City High School, said he was both thrilled and humbled for a new set of duties.
"That Mr. Kennedy has the confidence in me for this, I'm going to do my dead-level best to show him it was a great decision," said the 16-year veteran of the school business, who has stops at three other rural West Tennessee schools as a teacher and coach. "Mrs. Flood has done such a remarkable job and built a legacy at Union City Elementary, and I hope I can step in and continue that.
"I'm really thrilled to have the opportunity to work with Mrs. Bruff. Anyone who has worked with her in our system will tell you she's a fantastic teacher and has all the traits and qualities to be an outstanding administrator."
For her part, Bruff said: "This is what I've always worked toward. Mr. Kennedy puts people in places where they can succeed and gives them what they need to do so. I'm so happy that he believes I am worthy of the opportunity."
Bruff has 17 years in the Union City System, teaching a dozen of her 15 years at the elementary school. She served as an educational assistant for two years.
"It'll be a little bit like going back home for me as I spent so many good years at the elementary school," she said. "I have a lot to learn as an administrator, but, hopefully, I can bring a lot to the table, too. It's my desire to make our great school system even better."
Sisco, who has been the Golden Tornado head boys basketball coach for 20 seasons, will keep the same administrative title and his coaching duties while moving from UCMS to UCHS.
He last was in the building as a teacher 11 years ago before filling a spot in the alternative school for four years.
"I enjoyed my seven years as assistant principal at the middle school, but I'm excited to go back to the place where I started," said Sisco, who has 25 years' experience in all as an educator. "I will say we have a great group of teachers at UCMS. Their work ethic and desire to be the best is off the charts.
"The bottom line, though, is I'm going to do anything and everything I'm asked to do for Union City Schools and the teachers and staffs in our schools."
Palmer, with 15 years total in education, 10 at UCES as a highly-respected teacher, knows the expectations of her are lofty.
And she's both eager and happy for the chance.
"Excellence is the expectation at Union City Schools. Mr. Kennedy stresses that from the top all the way down," Palmer said. "I'm humbled that he believes I'm worthy of this chance and I hope to be able to take the opportunity and run with it.
"Measuring up to our standards of those before us and making our own mark of excellence is what we all strive for. I'm so excited to get started."
Kennedy addressed the issue of classroom replacements for Bruff and Palmer, easing any concern about the transition.
"The only downfall of making these moves is we're taking two very strong teachers out of the classroom, one at the middle school (Bruff) and the other at the elementary (Palmer)," he concluded.
"That said, I feel very confident that these new administrators will encourage and mentor teachers in their buildings. We'll certainly arrange, rearrange and add to our teaching staff where needed, where there will be no drop-offs or hiccups."