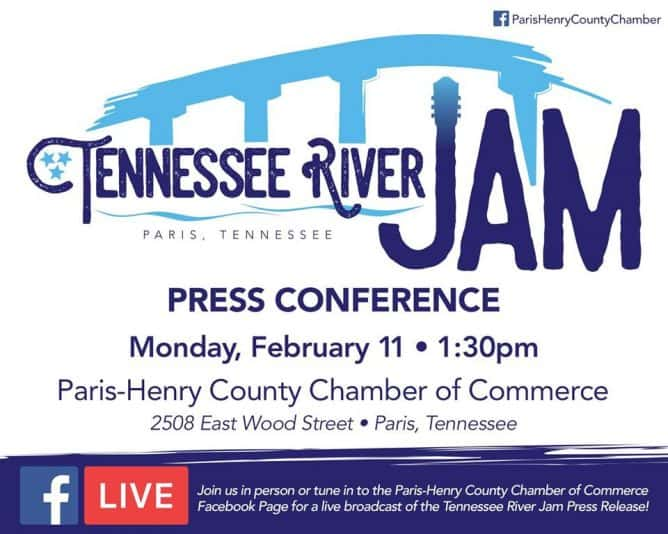 Paris, Tenn.—The musical acts which will be performing at this summer's Tennessee River Jam will be announced at a press conference Monday afternoon at the Paris-Henry County Chamber of Commerce. The press conference is set for 1:30 p.m.
The music event will be held Friday, Saturday and Sunday, June 28, 29, and 30, at Paris Landing State Park and other local sites that will be announced.
The press conference will include an announcement video and comments from Chamber Executive Director Travis McLeese, and Forever Communications executives, including President and COO Christine Hillard, Executive VP Jared Mims, Vice President and General Manager of the Murray Froggy stations Debbie Howard.
McLeese invited everyone to join the press conference or "tune in to the Paris-Henry Co. Chamber of Commerce Facebook page for a live broadcast."