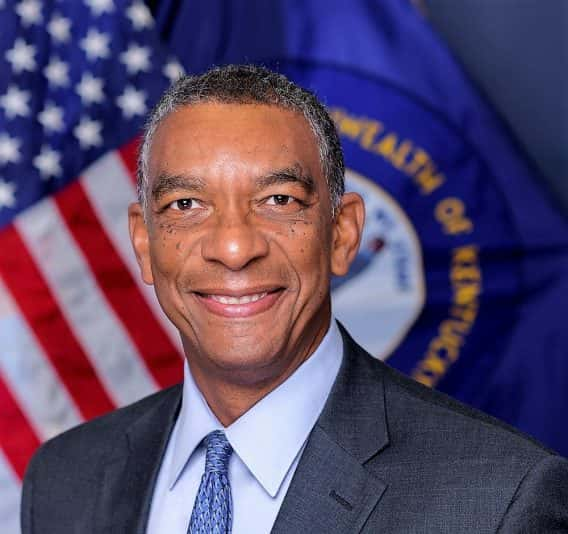 MURRAY, Ky. — Dr. Aaron Thompson, President of the Kentucky Council on Postsecondary Education, will visit Murray State University Feb. 19 and 20 to meet with University leadership, faculty, staff, students and the greater community.
A listening session is open to the public and will take place Feb. 19 at 5:30 p.m. inside Wrather Auditorium with a reception to follow in the Wrather Room. Key topics will include pathways for students and adults to pursue and receive a college degree or credential, job placement opportunities and collaborative partnerships between universities, CPE and communities.
Thompson's visit to Murray State will also include a meet and greet with students at 9:15 a.m. as well as a student listening session at 10 a.m. on Feb. 20 in the Curris Center.
"We are very grateful to Dr. Thompson for his tireless advocacy of higher education and leadership both within the Commonwealth and beyond," said Dr. Bob Jackson, Murray State University Interim President. "We strongly encourage those in our campus community, as well as the greater community and west Kentucky region, to attend the listening session on February 19. That evening will be a valuable opportunity to discuss vital partnerships between higher education and our communities, and continue a dialogue on both the importance and responsibility that higher education holds."
Thompson is a nationally recognized leader in higher education with a focus on policy, student success and organizational leadership and design. He was named President of the Council in October 2018, following the retirement of Robert L. King. He came to the Council in 2009 from Eastern Kentucky University, where he held a variety of leadership positions, including Associate Vice President for Academic Affairs, University Programs. In May 2016, he left the Council to serve as Interim President for Kentucky State University and returned to the Council in summer 2017.
His leadership experience spans 27 years across higher education, business and numerous non-profit boards. Thompson has researched, taught and consulted in areas of diversity, leadership, ethics, multicultural families, race and ethnic relations, student success, first-year students, retention, cultural competence and organizational design throughout his career.
"I'm looking forward to visiting with Murray State University students, staff and the broader community later this month," Thompson said. "I hope to learn from their perspectives what we need to do to improve higher education overall, including pathways to careers, as well as what we're doing well and the opportunities we can leverage moving forward."
The Feb. 19 community listening session is free; however for planning purposes, an RSVP is requested. Individuals can do so at 
murraystate.edu/rsvp
.