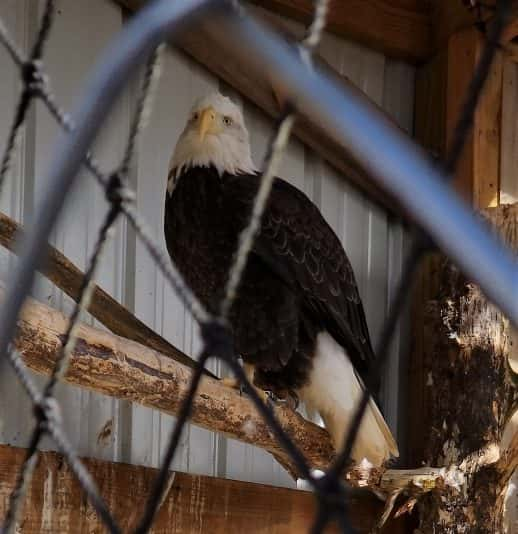 Buchanan, Tenn.—Bandit the Bald Eagle is staying awhile at the Paris Landing State Park raptor aviary and will be available for photo opportunities through February and into March.
He is on loan from Reelfoot Lake State Park and is staying in the aviary next to the state park office.
Bandit was the center of attention Saturday for a free program when visitors came to have their photos taken with him by the old section of the Scott Fitzhugh Bridge. The next opportunity will be from 6-7 p.m. Friday, February 15 at the Paris Landing State Park Conference Center when Ranger Brandon Williams presents the Bandit and other Birds of Prey that live at Paris Landing. Photo ops for that event are $5.
Bandit will also be available at other upcoming programs which are listed on the Paris Landing State Park website.
 Photo by Shannon McFarlin.