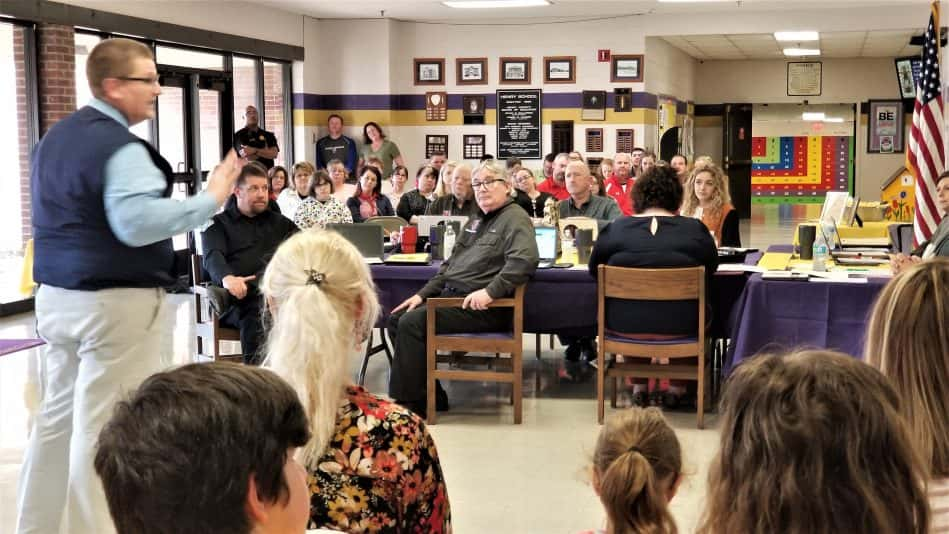 By Shannon McFarlin WENK/WTPR News Director
Henry, Tenn.—At a regular meeting of the Henry County Schools board of education Thursday evening, the board voted unanimously to proceed with hiring the Tennessee School Board Association Superintendent Search Service to oversee its search for a Director of Schools to replace Dr. Brian Norton who earlier announced his pending resignation.
At a special meeting in February, the board voted to approve the TSBA search, contingent on the money being in the district budget. The board approved Plan 1, which would provide the basic search and cost $6,500.
At Thursday night's meeting, the board also approved the criteria to be used in the advertising brochures that will be distributed. The criteria being sought includes the ability to initiate and adapt to changes, experience with working with community, staff and students, speaks and writes effectively, the ability to build healthy relationships with students, has a record of working with school boards, proven ability to development and administrate a comprehensive school building and more.
The brochures are available at the board of education office and are available online at:
https://www.henryk12.net/ourpages/auto/2019/3/6/42287469/HenryCoDOS_Brochure-2019.pdf
The application procedure can also be found on the Henry County Schools website under 'employment opportunities.'
Thursday night's meeting was held at Henry School and Principal David Kibbler, staff and students presented information on the school's programs.
Kibbler presented to the board the school's improvement plan. He said goals are to improve reading and math achievement and improve attendance.
Kibbler said, "Chronic absenteeism continues to be our greatest challenge. As of March 8, despite our ongoing efforts, Henry's chronic absenteeism rate has grown to 12.3 percent. It's something we have to continue to work on."
Board Member Tom Beasley asked, "How do you stay motivated with absenteeism like this?" Kibbler said, "Just focus on the day to day, focus on what you're doing every day."
Assistant Principal Robin House introduced the board to members of the school's A-Team, a team of students who regularly send appreciation notes to various staff members at the school. The A-Team also plans appreciation events at the school.
House said the group members have "really taken ownership of the organization."
Student Members of the A-Team presented a report on their activities, including Parker Scott, Tre House and Bryant Bell.
Art Teacher Valerie Godina presented information on the varied art programs offered at the school and two students presented their art work and provided information on it. With Teacher Amanda Cook, student Hollyannah Michael presented her work and 5th Grader Lupita Contreras presented hers.
District and Teachers of the Year were honored. Director of Schools Dr. Brian Norton said, "It's always a fine time when we get to recognize, honor and celebrate our teachers of the year." The teachers' names will be placed on a perpetual plaque and each will receive $500.
District Teachers of the Year are: grades Pre-K: Lakewood School, Pam Young; grades 5-8 Addy Byars, Lakewood; 9-12 Carol Carter, Health Sciences at High School.
School Teachers of the Year are: Stacy Hudgins and Heather Kingery, Harrelson; Katie Hernandez and Patsy Barrow, Henry; Ryan Inman, Grove.
In other business:
–Dr. Norton reported that Henry Co. is in the top 20 percent of students who are college-ready. "That means there are only 19 counties better than ours out of 95 and that's a real testament to the work we do here."
–Upon recommendation of Dr. Norton, the board passed a resolution opposing the Education Savings Account Program, which is said "is nothing more than a voucher program that removes money from public education and programs that need it the most."
–Maintenance Supervisor John Akers presented an update on ongoing building projects.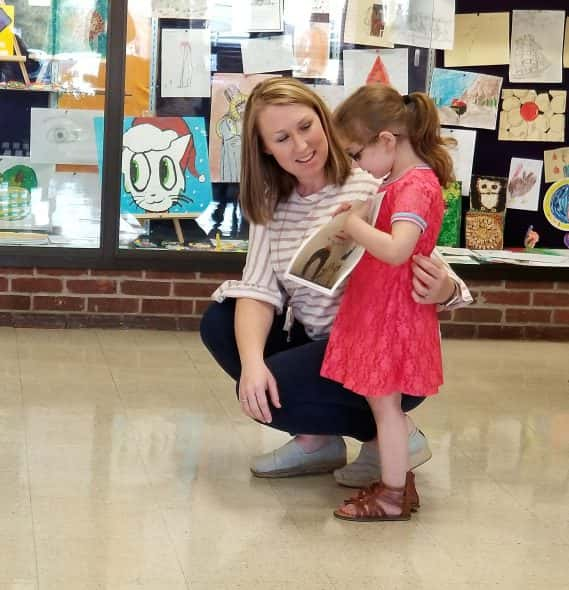 Teacher Amanda Cook and Hollyanna Michaels present their report.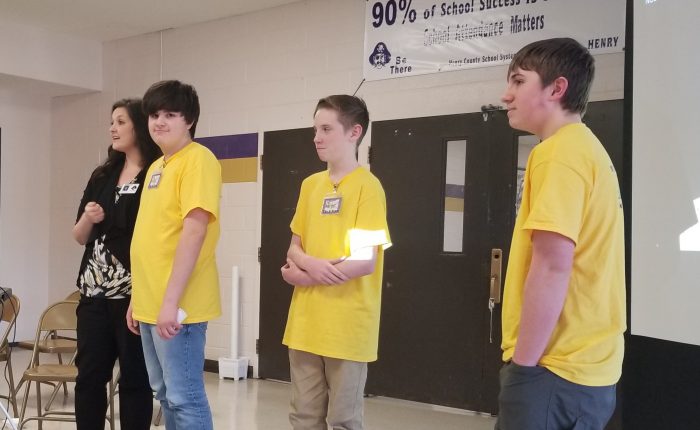 Vice Principal Robin House with members of the A-Team.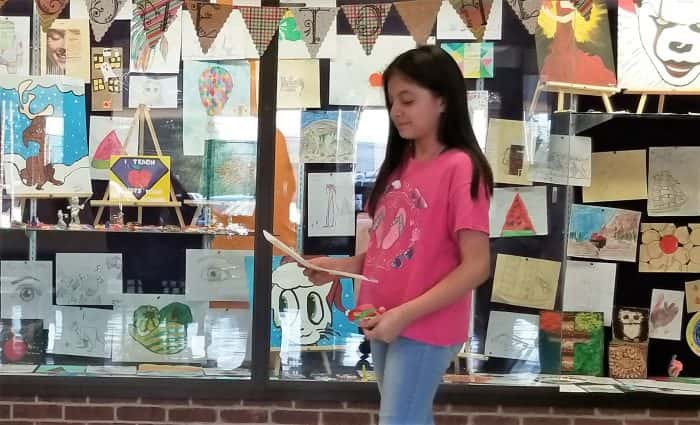 Student Lupita Contreras presents a report on her art work.
Photos by Shannon McFarlin