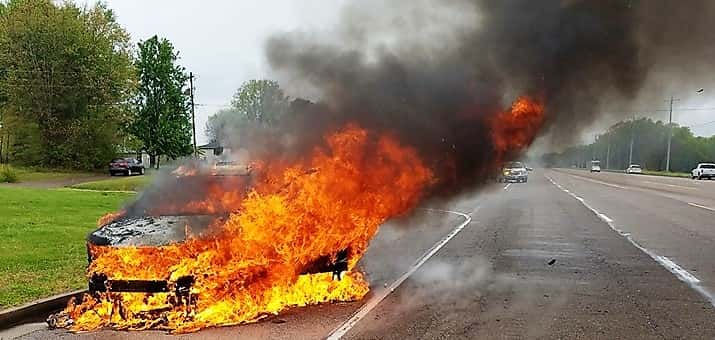 McKenzie, Tenn.–No one was hurt but a car was destroyed in a fire which occurred on Hwy. 79 south of McKenzie Saturday morning.
Captain Kevin Hill told WENK/WTPR that the fire was fully involved by the time they arrived around 11:30 a.m. "It got a head start on us," he said. Traffic was re-routed by both the McKenzie Police and Carroll County Sheriff's Office for around 25 minutes, he said.
The car belonged to a local dealership and someone was test driving it down the highway when the car broke out, he said. Some 16 firefighters were on the scene.