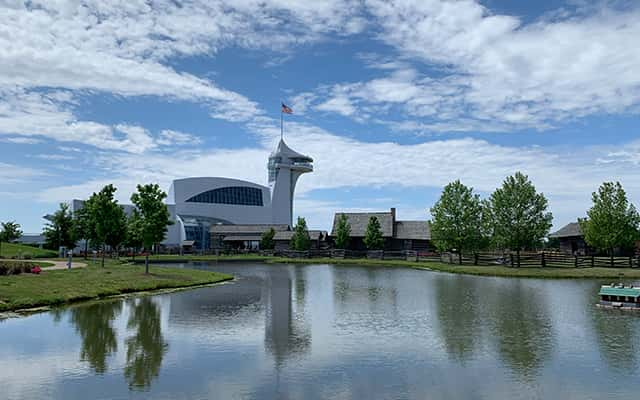 Union City, Tenn.–Discovery Park of America has teamed up with the National Wild Turkey Federation for a Great Outdoors Weekend on the Great Lawn this weekend June 15 and 16. There will be archery, animal track and scat identification, fur trapping and more. A real Tennessee State Park Archaeologist will be up here to teach primitive survival techniques. You can also fish all day from 10 a.m. until 5 p.m. All of these activities are free with your park admission. Weather permitting.
Schedule of Events for June 15 and 16:
10 a.m. – 12 p.m. Archery with National Wild Turkey Federation
12 – 12:30 p.m. Animal Track and Scat Identification with US Fish and Wildlife
12:30 – 1 p.m. Fur Trapping with Seavers Beavers
1 – 1:30 p.m. Primitive Survival Techniques with Bill Lawrence, Tennessee State Park Archaeologist
1:30 – 2 p.m. Retrievers Demonstration with Tom Neel
2 – 4 p.m. BB Gun Range with National Wild Turkey Federation
Catch and release fish all day from 10 a.m. to 5 p.m. Bring your own fishing pole, bait and cooler if you want to keep your fish.