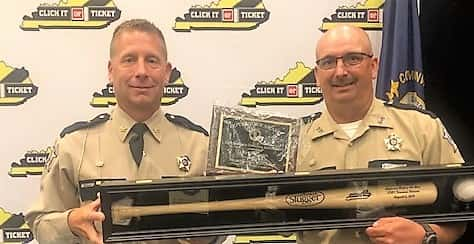 Murray, Ky.–Calloway County Deputy Danny Williams was this year's recipient of the Governor's Kentucky Office of Highway Safety seat belt award.
Sheriff Sam Steger said, "Deputy Williams is very proactive in highway safety and issued 250 seatbelt and child restraint citations during the year. Deputy Williams was the second highest enforcer of seatbelt safety within agencies comparable in size to the Calloway County Sheriff's Office."
The presentation was awarded at the Hyatt Regency in Lexington, Ky. last week.