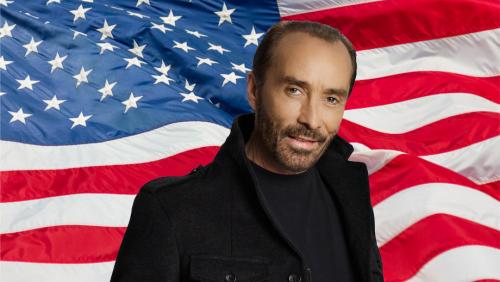 Shiloh National Battlefield, Tenn.— Lee Greenwood will present a free concert at the Shiloh National Battlefield at 5:30 p.m. this Saturday, August 17.
The free concert is presented to commemorate the 103rd birthday of the National Park Service and the 200th birthday of Hardin County coming up in November. The concert will be held on the lawn at the Visitor's Center.
"This is the fourth year of our Summer Concert Series, and we are proud to partner with Hardin County and Tour Hardin County to bring this high level of entertainment to the local community," according to Shiloh Superintendent Dale Wilkerson. "Teaming up to celebrate both birthdays on Shiloh Battlefield, one of the true treasures of Hardin County and West Tennessee, just made sense to all of us."
Grammy winner Lee Greenwood, best known for his patriotic hit "God Bless the USA," has released more than 30 albums over his four decades in the music business.
Concert goers are invited to bring lawn chairs, blankets, and picnic baskets. Seating will be on a first come first served basis. Pop-up canopies and tents will not be allowed and smoking/vaping is prohibited in the audience area. Insect spray and sunscreen are recommended. The Friends of Shiloh National Military Park and the Eastern National Bookstore will have booths where concert-goers may purchase light snacks, soft drinks, bottled water, and sports drinks.
There will be a designated handicapped parking (permit required), and a drop off area. RV parking is also available, but is very limited. All parking is on a first-come-first-served basis.
A Junior Ranger booth for kids of all ages will open at noon. Children are invited to earn three different Junior Ranger badges, including the brand new wooden Shiloh Jr. Ranger badge. Other activities include temporary arrowhead tattoos, a John Wesley Powell 150thAnniversary coloring book, a dress like a Civil War soldier photo-booth, a Shiloh Instagram photo frame, and the opportunity to earn a limited John Wesley Powell trading card.