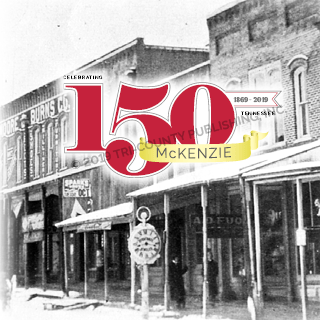 McKenzie, Tenn.–The city of McKenzie will host free history tours of downtown Sunday afternoon, September 15. The tours are part of the city's year-long celebration of McKenzie's 150th year.
The guided tours will highlight such events as the Bank of McKenzie robbery, a visit from a U.S. President, old Mule Days, and old saloons downtown that were the scene of carousing, fighting and murders.
The tours will be led by five McKenzie High School and Bethel College students.
It will be held at 2 p.m. and everyone will meet at the Park Theatre. Rain date is Sunday, September 22.