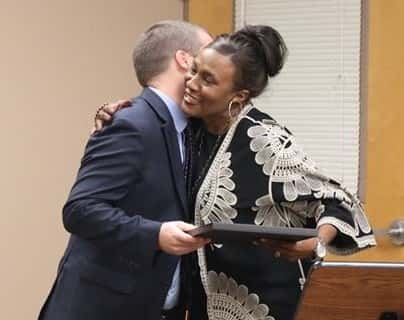 Huntingdon, Tenn.–At Monday night's Carroll County Commission meeting, County Register of Deeds Natalie Porter was honored with a proclamation given by County Mayor Joseph Butler for being named the 2019 Outstanding Register of Deeds for the state of Tennessee.
She received the award at the 51st annual County Officials Conference in Gatlinburg.
Porter also received an award from the Tennessee Registers Association and the County Officials Association of Tennessee for serving as president of the Tennessee Registers Association for the year 2018-2019.
The award is chosen by her fellow county registers in Tennessee.
(Michelle Sanders photo).