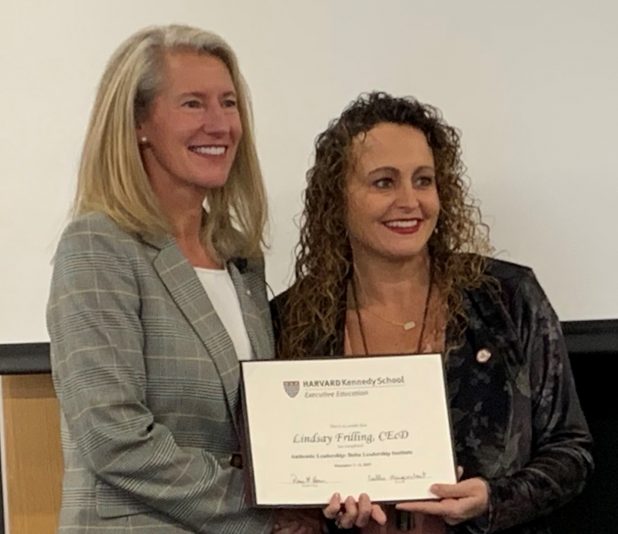 Cambridge, Massachusetts–Obion County Joint Economic Development Corporation CEO Lindsay Frilling was afforded an opportunity few have by participating in an Authentic Leadership Course at Harvard Kennedy School in Cambridge, Mass. Frilling was given the opportunity as a graduate of Delta Regional Authority's Leadership Institute.
Frilling said, "It was truly a once in a lifetime experience that required a tremendous amount of self-reflection in order to use our past experiences to shape our own leadership style."
Frilling was one of only 30 participants.
Also from the local area, Joel Howard of Covington, USDA Rural Development Area Director, was a participant.
The program, designed and led by Harvard faculty, focuses on cultivating 'authentic leadership' to move Delta communities forward. It was held on the Harvard campus.
Delta Regional Authority is continuing its partnership with Harvard Kennedy School of Government to offer an advanced education opportunity exclusively to alumni of the Delta Leadership Institute Executive Academy.
The Program brings together representatives of the public, private, and non-profit sectors from across the Mississippi Delta region.
In photo, Frilling, at right, receives a certificate following the program.
Tennessee participants:

Gwyn Fisher, Memphis | Regional Director, Greater Memphis, Tennessee Department of Economic and Community Development
Jim Crone, Eads | Government and Corporate Relations/Comprehensive Solutions, Train U.S., Inc.
Joel Howard, Covington | Area Director, Rural Development – United States Department of Agriculture
Lindsay Frilling, Union City | Chief Executive Officer, Obion County Joint Economic Development Council
Maleia Evans, Dyersburg | Business Services Representative, Northwest Tennessee Workforce Board