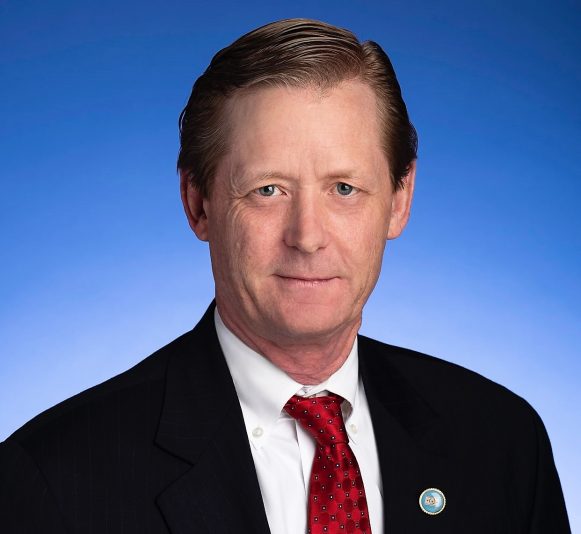 Nashville, Tenn.–State Rep. Bruce Griffey (R-Paris) has filed House Bill 1586 in an effort to funnel economic development money away from the urban/metropolitan areas such as Nashville, Knoxville, Memphis and Chattanooga into Tennessee rural counties, which are hurting financially and in need of an influx of jobs and economic growth, he said.
"On average, urban counties in Tennessee receive three times the amount of economic and community development dollars from the state as rural counties on a per county basis," Griffey said. "For example, over roughly the last four years, urban counties received $15.75 million on average per county and rural counties only received $5.59 million on average per county.  I want to flip the allocation of Economic Community Development dollars so more businesses are encouraged and motivated to move to rural areas in Tennessee."
Under Griffey's proposed House Bill 1586, the Department of Economic and Community Development would be required to develop a written plan by February 1, 2021 to ensure that two-thirds of all money it distributes is used for economic development in the state's rural counties as measured on a per county basis for a four-year period beginning July 1, 2021 and continuing until July 1, 2025.
Griffey said this issue has been the topic of ongoing discussion among members of the Rural Caucus at the Legislature – a bi-partisan group he formed to advance legislation beneficial to rural counties. "If all members of the Rural Caucus stick together to support the interests of their rural districts, I think we have a good chance of passing this legislation inasmuch as 17 TN Counties are classified as urban whereas 78 counties are deemed rural,"  he said.
"To illustrate the importance of this bill, District 75 – my district consisting of the three rural counties of Benton, Henry and Stewart Counties – collectively received from the state $7.7 million over the last four years for economic and community development while Shelby County (a single urban county) received over $70 million dollars," he said.  "Another example is that Stewart County as an individual rural county only received $564,397 over the last four years while, by comparison, Davidson County as an individual urban county received over $64 million – over 113 times the amount of money Stewart County received.  This allocation by the state is simply unfair and has resulted in metro areas such as Nashville booming and rural areas declining and hurting.  The infrastructure of Nashville cannot handle continued exponential growth and a solution to the issue that benefits Tennessee as a whole is to redirect economic and industrial development away from the metro areas to the rural areas, and, start by doing so through a reallocation of ECD dollars."